Laundry / Mudroom / Pantry Remodeling
Functional, Organized, & Stylish
Your Satisfaction is Guaranteed
What we do
We proudly serve Livonia, Plymouth, Novi, and surrounding areas. Contact us to schedule a consultation for your home (734) 270-6960.
Laundry/Mudroom/Pantry remodeling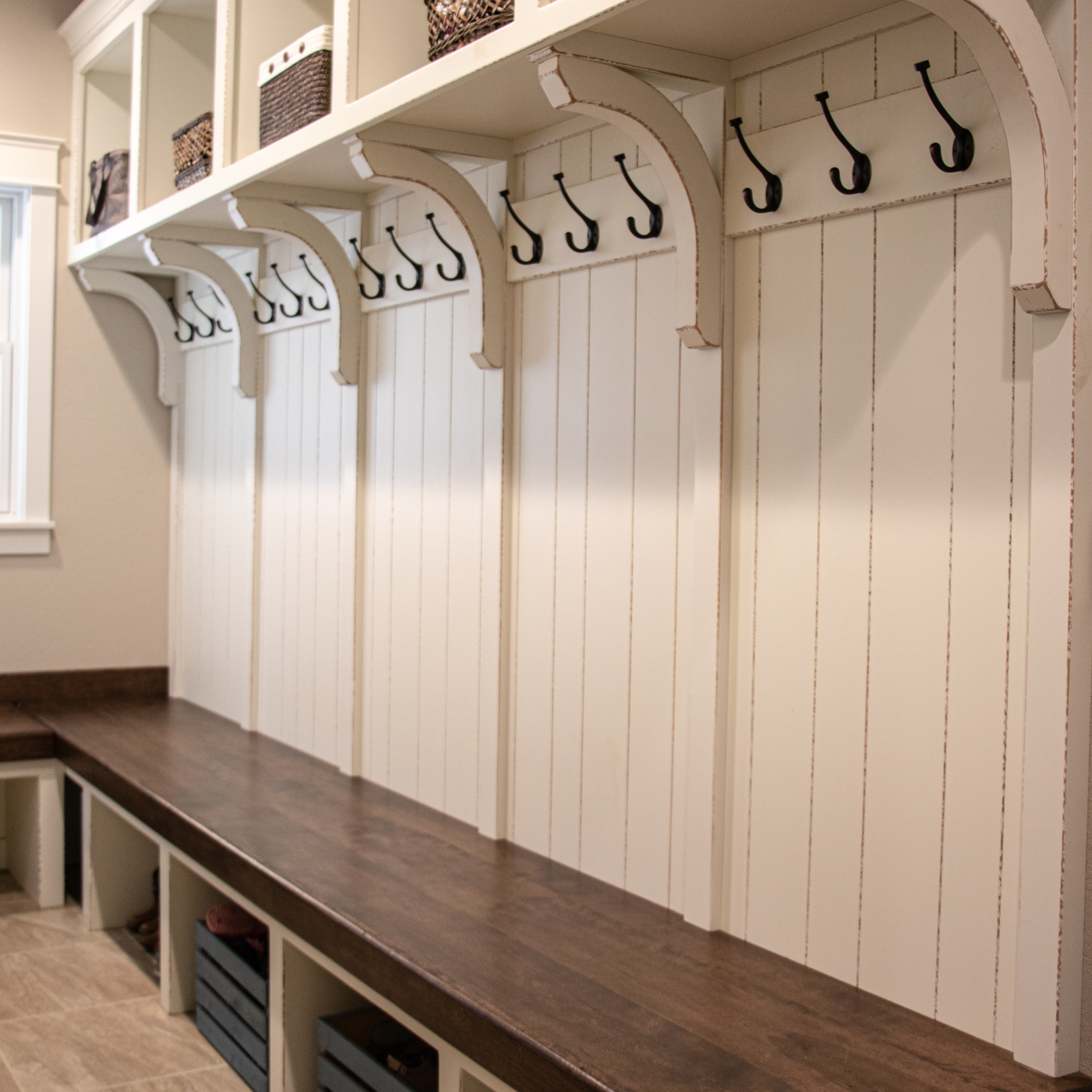 LHS Remodeling & Design will help you plan, design, and refresh your laundry, mudroom, or pantry. We provide quality services in home remodeling, to maximize your space to be beautiful & functional. Our crew also specializes in electrical, carpentry, and installation services. 
You can count on LHS to improve the look and value of your home with our home remodeling services. LHS Remodeling & Design is an experienced, trusted, and licensed home remodeling service provider. We specialize in high-quality home remodeling and renovations with experts in whole house renovations, including laundry rooms, mudrooms, and pantries. Our goal is to make your home remodeling experience as seamless as possible, while exceeding our client's expectations.
Besides the bathroom and kitchen, we often spend a lot of time in the laundry room or area, so why is this area of the home often an afterthought for remodeling?  We'll help you create a room or area that is functional, brings in the style of the rest of your home, and has featured organization to best meet your family's needs. Many people also make their laundry rooms function as mudrooms; storage rooms, additional pantry areas, or operational "command centers" for the family.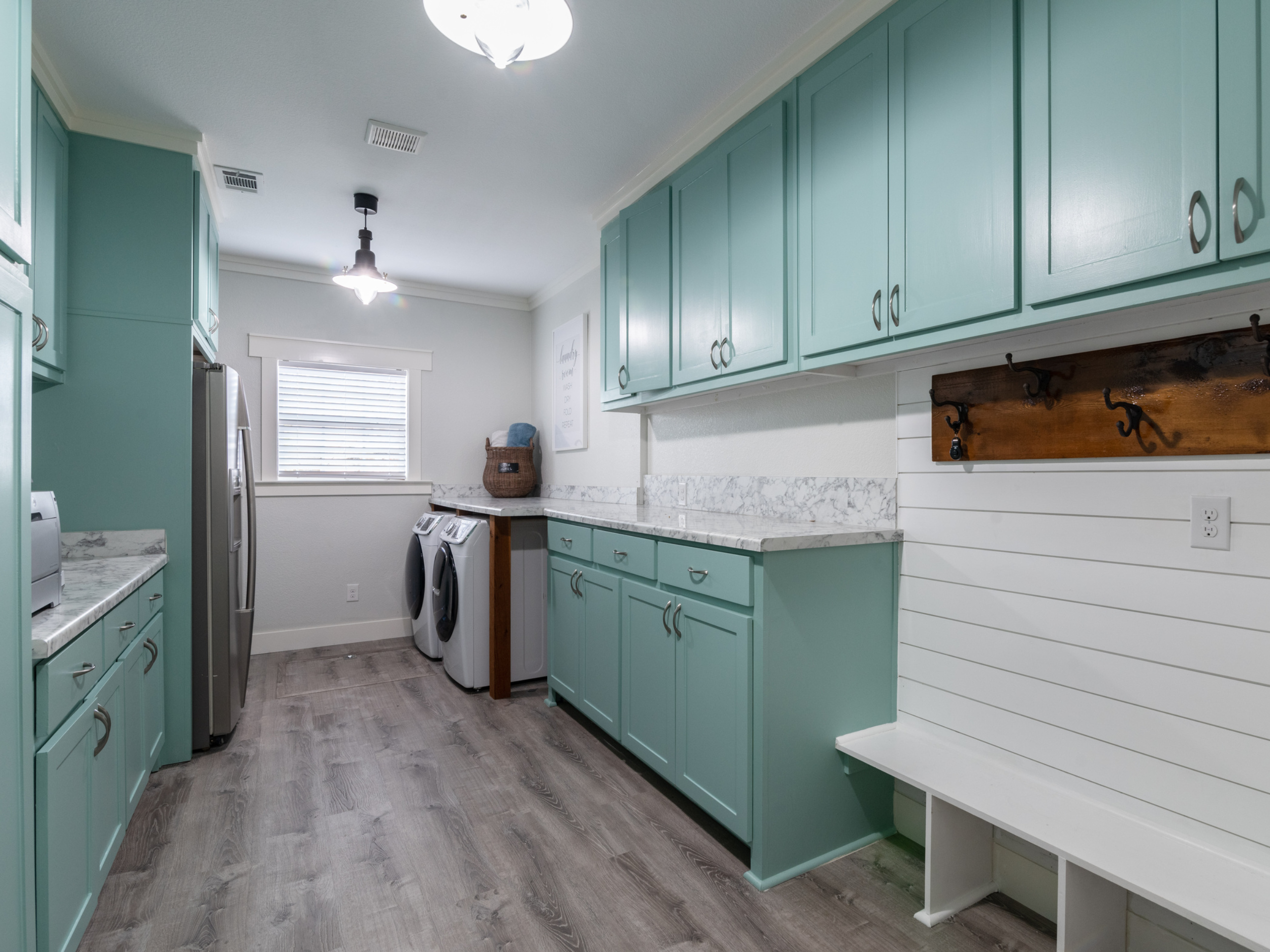 As we help design your new space room, the most important things to account for are the dedicated space for the appliances and a workflow. It is best to think about how you normally complete your laundry tasks on a daily basis as you plan the layout. We recommend easy-to-wipe-clean countertops, water-proof vinyl floors, open or closed cabinetry (depending on your space), and semigloss paint with bright hues and personality to enhance your style.
The Mudroom or "drop-zone" for many homes' is a designated place for members of the family to hang coats, backpacks, take off shoes, and more. Although this zone is often the messiest, we can help provide the best use of style, space & organization for the area.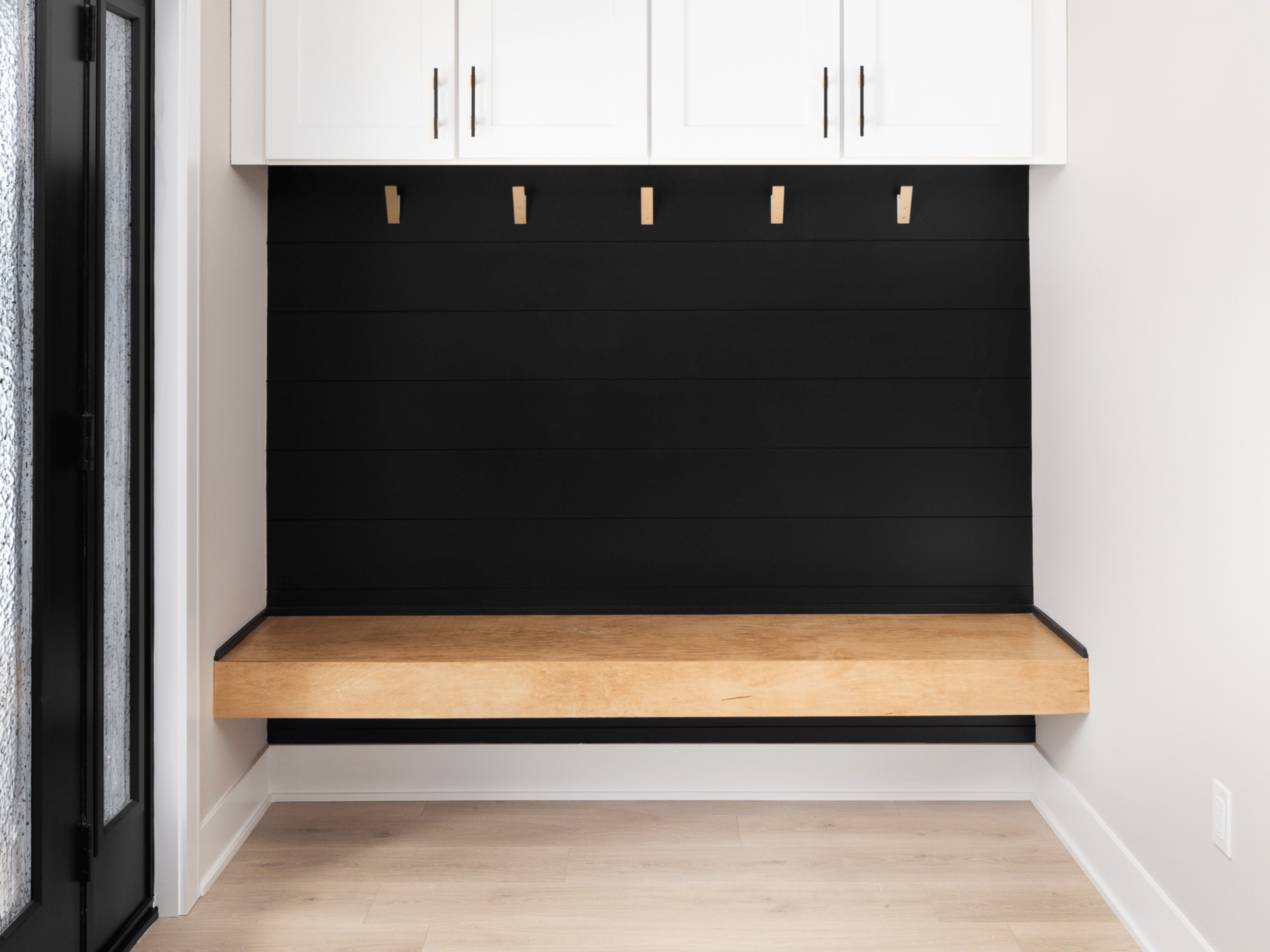 We offer a wide range of styles and options for your mudroom installation, from modern-sleek cabinetry to Shaker style, or traditional beadboard panel designs. You can customize these with a variety of wood options, paint colors/finishes, hardware, and decorative trim.
Not all pantries are equal, whether you're using a few kitchen cabinets, a small closet, or a walk-in pantry, we can all agree that there's never quite enough space for your pantry needs. Building a custom pantry & organizational system can streamline your kitchen to offer a place for everything. A custom pantry helps you keep your kitchen organized, and adds home value and functionality to your everyday life. For many new home buyers a walk-in pantry is the most-wanted kitchen feature next to an open space living and dining area.