Exceptional Home Remodeling & Design
Southeast Michigan's Trusted Company
for Kitchen, Bathroom & Basement Remodeling
Family-owned & operated, LHS Remodeling & Design is proud to maintain an excellent reputation for professionalism, quality, and customer service. We want to make sure each and every homeowner receives the same superior service, with customer satisfaction being our number one priority.  Throughout your project,  you can count on strong, honest communication from start to finish. Whether you're looking to update your kitchen or bathroom or turn your unfinished basement into additional living space, you can trust LHS Remodeling & Design to deliver.
Your Home, Our Passion
From the front door to the back door, and all spaces in between,
we provide a seamless process that combines the responsibilities of contractors, construction, and design, all under one roof.
Kitchen Remodeling
High-quality kitchen remodeling with experts in countertops, flooring, and cabinetry will bring your dream kitchen to life offering more function & storage to meet your needs.
Bathroom Remodeling
Refresh your bathroom with luxury in mind. We provide quality services in bathroom remodeling, shower renovation, tub installation, cabinets, flooring, and vanities.
Basement Remodeling
Transform your basement into the living space you always dreamed of. Turn it into a valuable sought-after area for your family and friends to gather.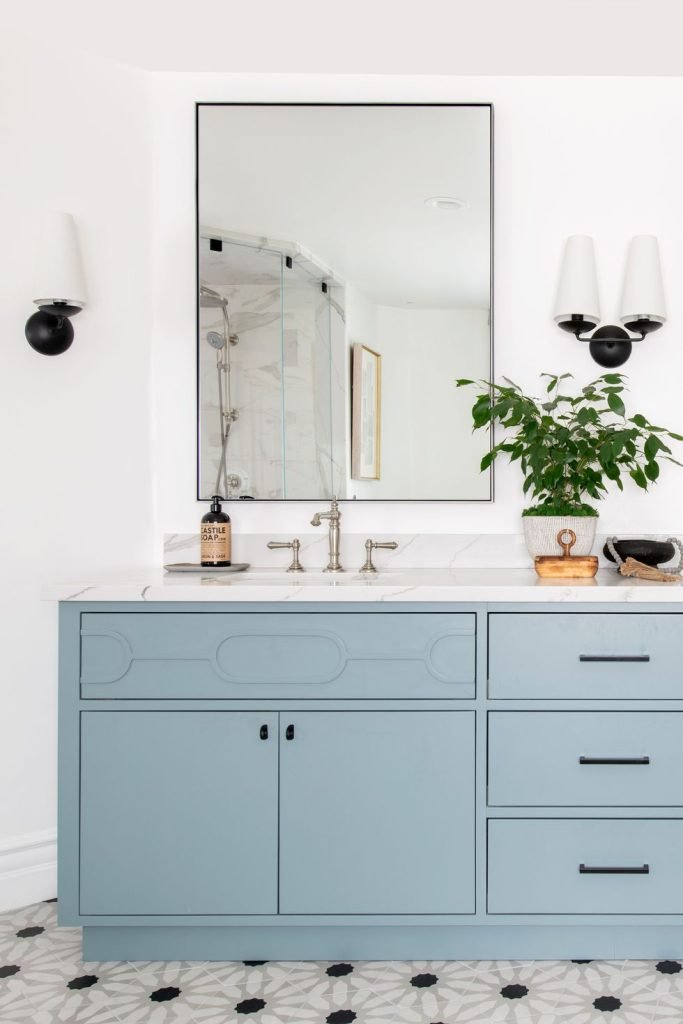 5-YEAR WARRANTY
Quality craftsmanship meets quality products with our satisfaction-guaranteed 5-year warranty.
CLIENT PORTAL
Contractor-to-client communication software that keeps you up-to-date on projects so you're always in the loop.
3D RENDERING SOFTWARE
State-of-the-art laser scanning technology builds a preview of your in-home transformation.
FULLY LICENSED TEAM
We are a licensed and insured team and experts in obtaining any necessary city/county permits.
GUIDANCE AT EVERY STEP
We specialize in assisting you with any and all design and material decisions throughout the project.
Frequently Asked Questions
How long does a consultation take?
Our consultation process takes approx. 30 to 60 mins depending on the size of the project. Our team will discuss the client's needs, wants, and wishes for their remodel, and any specific ideas they have in mind. We will also discuss the budget, basic design, and costs; we will take any needed measurements and photos for the project.
What do I need to do to prepare for a consultation?
​Before we meet in person for our consultation, we ask our clients have 2 to 3 photos available of similar projects that they like to help give us an idea of what they would like their finished project to look like. Our client should be prepared to discuss the budget and specifics of their project.
How and when will I be notified before my scheduled consultation?
Our project manager will call the client's phone number on file approx. 30-45 minutes upon arriving for the scheduled consultation.
What time and days of the week can I expect the LHS crew to be working in my home?
Our crew prides themselves on a committed time for your project. We will arrive at your home Monday through Friday between 9 and 10 am and end our workday at 5 pm.
Does LHS offer financing?
LHS Remodeling & Design offers financing through Green Sky. Green Sky delivers a revolutionary loan experience that allows customers to focus on their purchase, rather than on their financing. See more details on our
Payment Option Page.
What will my project cost?
Every project is unique. There are a lot of different specifics that go into every project. We will work with all our clients to work with their budgets the best we can.
How long will my project take to be completed?
Many projects vary based on the scope of work and the type/location of the project. Most projects will take 4 to 8 weeks to complete. But often smaller projects can be done within 5-10 days.